Board of Directors
Chair
New York University
Bruce Grant is Professor of Anthropology at New York University. A specialist on cultural politics in the former Soviet Union, he has done fieldwork in both Siberia and the Caucasus. He is author of In the Soviet House of Culture: A Century of Perestroikas (Princeton 1995), a study of the Sovietization of an indigenous people on the Russian Pacific coast, and winner of the Prize for Best First Book from the American Ethnological Society; as well as The Captive and the Gift: Cultural Histories of Sovereignty in Russia and the Caucasus (Cornell 2009), on the making of the Caucasus in the Russian popular imagination. He was co-editor of Caucasus Paradigms: Anthropologies, Histories, and the Making of a World Area (LIT 2007) and The Russia Reader: History, Culture, Politics (Duke 2010). His current research explores rural Muslim shrines as sites of the retelling of Soviet history in Azerbaijan; the spectacular rebuilding of the Azerbaijani capital of Baku; and a historical project on the early twentieth-century, pan-Caucasus journal Molla Nasreddin (1905-1931) as an idiom for rethinking contemporary Eurasian space and authoritarian rule within it.
He has been the recipient of grants from NCEEER, the American Philosophical Society, ACLS, NEH, NSF, and the Wenner-Gren Foundation for Anthropological Research. He serves on the Board of Trustees of the Association of Members of the Institute for Advanced Study in Princeton. He is a recent past president of the Society for Cultural Anthropology, interdisciplinary wing of the American Anthropological Association; and ASEEES, the Association for Slavic, East European, and Eurasian Studies. He has been a member of the NCEEER board since 2006.
---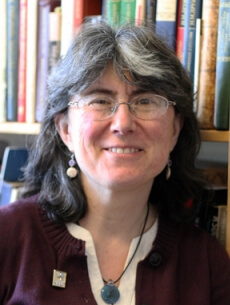 Vice-Chair
Massachusetts Institute of Technology
Elizabeth Wood is the author of two books, Performing Justice: Agitation Trials in Early Soviet Russia (Cornell University Press, 2005) and From Baba to Comrade: Gender and Politics in Revolutionary Russia (Indiana University Press, 1997). She received her Ph.D. from the University of Michigan in 1991 in the field of Soviet History. Her current work centers on the performance of power under Vladimir Putin in Russia today. She has been a member of the NCEEER Board since June 2011.
---
US Staff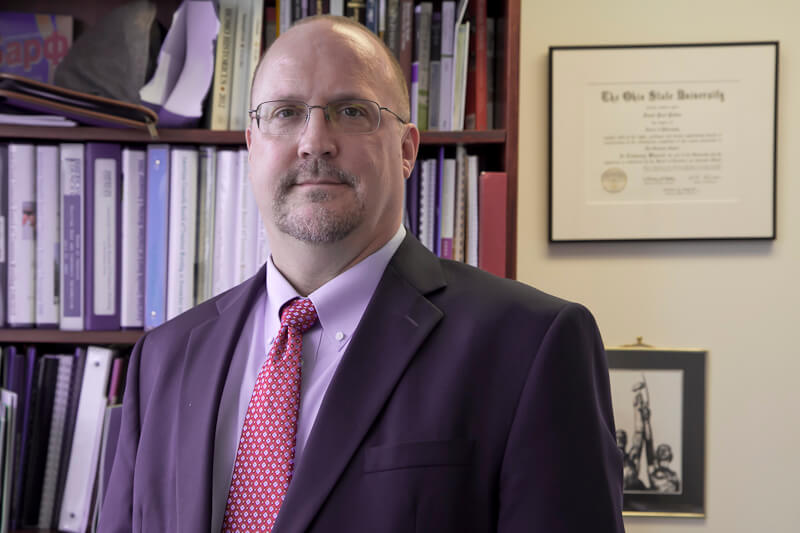 Dr. David Patton
NCEEER President Dr. David Patton assumed his position in May, 2012. In addition to his role at NCEEER, David serves as a Vice President of American Councils (ACTR/ACCELS), where he has primary responsibility for oversight and senior-level management of a network of field offices and centers that now number more than 50 in 15 countries in East Europe and Eurasia. Earlier in his career, David spent eight years in Moscow as the American Councils NIS Regional Director. He also served as the Assistant Director of the Ohio State University Center for Slavic and East European Studies. David is the recipient of numerous research grants and has studied and worked in the NIS region and Central Europe since 1983. His Ph.D. is in Slavic linguistics and his primary area of research is East Slavic languages with a secondary focus on the South Slavic group. David is based in Washington, DC.
---
Dr. Dana Adrienne Ponte
Executive Associate
NCEEER Executive Associate Dana Ponte grew up on her family's ranch in Southern Oregon, and graduated summa cum laude from the Clark Honors College at the University of Oregon with a degree in Russian studies. After a year as an Americorps volunteer, Dana moved to Boston to continue her education. She is a 2005 graduate of the master's program in Russian and Central Asian Studies at Harvard, and in 2017 received her doctorate in Higher Education Leadership and Policy from the University of Washington in Seattle. Dana worked with the American Association for the Advancement of Slavic Studies before taking her current position with the National Council in 2006. Her research concerns the development of national defense education in the Cold War period. Dana has been based in NCEEER's Washington, DC office since 2011.
---
Eurasia Staff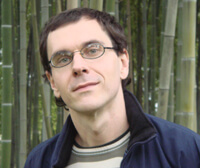 Alexei Kharlamov
Senior Program Officer/Eurasia
Alexei Kharlamov has been with NCEEER since January 2001 working as a Program Officer. His main responsibilities center around the Carnegie Research Fellowship Program which allows eligible Russian and Eurasian scholars to conduct research in the United States. He received his Masters Degree (MS in Education Leadership) from Drake University, Des Moines, IA in 2000. He also holds a degree in linguistics and English philology from Saratov State University, Russia (awarded in 1995). His previous job assignments include teaching in a high school in Saratov, Russia and working for Youth for Understanding International Exchange in Des Moines, IA and for Freedom House in Washington, DC. His interests span from languages and literature to travel and creative writing.
---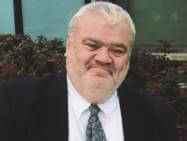 Robert Huber - In Memoriam, 1955 - 2011
In his thirteen years as President of NCEEER, Bob Huber was a tireless and passionate advocate for the field of Russian, Eurasian, and East European Studies. Countless of us have benefited from his professional support his generous mentoring and, most of all, his friendship.
In addition to his leadership of the Council, Bob served as a Senior Consultant for Social Science Programs to the American Councils for International Education: ACTR/ACCELS, an Affiliated Professor at the Jackson School of International Studies at the University of Washington, and Editor of Problems of Post-Communism.
Bob came to NCEEER in 1998 as a seasoned administrator. He served as Vice-President and, later, Senior Vice-President at the International Research & Exchanges Board (IREX) from 1992 to 1996, and program director of the Soviet Studies Program at the Social Science Research Council (SSRC) from 1989-1992. Bob spent a significant portion of his career on Capitol Hill as a speech writer, staff director, and consultant to the U.S. House of Representatives' Committee on Foreign Affairs. Bob was a principal staffer on a number of major pieces of legislation, including the International Security Assistance Act of 1979, the International Security and Development Cooperation Acts of 1980 and 1981, the Soviet-East European Research and Training Act of 1983 (Title VIII), and several successful nuclear disarmament bills. He earned his PhD in International Relations from American University in 1987 and authored several books on Soviet-American foreign policy, as well as numerous journal articles.
Bob led major and successful efforts to increase funding for the Title VIII Program, which supports a variety of initiatives that promote advanced research on Eastern Europe and the former Soviet Union. He was also able to initiate, through grants of several million dollars, a wide array of new research and training programs for American scholars, graduate students, and other professionals, as well as for their counterparts from the former Soviet Union and Central and Eastern Europe.
NCEEER accepts gifts to its endowment fund, in Bob's name. Please contact Dana Ponte for further information on giving.